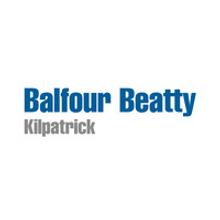 Social Value Policy and Procedure Development
Research and assessment of nuclear sector Social Value priorities, and the creation of a targeted Social Value Strategy and support materials for Balfour Beatty Kilpatrick contract managers.
Social Value Mentoring and Policy Development + In-tender Social Value Support
Research and assessment of nuclear sector Social Value priorities, and the creation of a targeted Social Value Strategy and support materials for Balfour Beatty Kilpatrick contract managers.
Social Value Training and Design of Social Value Strategy
Policy development for the team to respond to Social Value requirements within contracting.

"Claire-Louise delivered a complete tailor made approach to social value, starting from where we were at and leading us through to implementation of a great action plan than will surely give additional value to the association, our service users and will enable us to meet the impending requirements in government procurement.A true Value-for-Money service". Elaine Sharkey, Director of Operations.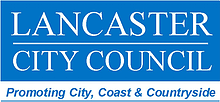 Assessing Council Priorities Against Sustainable Development Goals
Mapping of Lancaster City Council strategic priorities against the global goals and an assessment of appropriate indicators sets to form the basis of outcomes based decision making and reporting.
Social Value for Small Firms
Creating social value policy and procedures, providing training to the team on embedding this within contract delivery.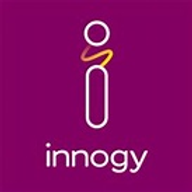 Community Ownership Model Development
Energy company Innogy SE commissioned the design and implementation of a research project to enable local communities to support renewable energy development. The project involved extensive research into the implications of the Localism agenda on local planning processes, socio-economic research in certain priority areas for the company, mapping of key contacts for our development teams and recommendations on how the Wind Benefit Protocol might be best invested into local communities.

"The work that Claire led resulted in RWE Npower Renewables launching one of the first community ownership models within the renewable wind sector, something that differentiated us within the UK market at that time.
As a person I found Claire to be extremely professional, and someone that was able to quickly establish positive working relationships with everyone that she came into contact with. Claire very quickly became seen as the knowledgeable person within the organisation on the localism agenda, and how we should adapt our working models to accommodate these new requirements."
Michael Parker
Director of Business Development EU

Focusing Social Impact and Defining Outcomes
Working with the Centre for Leadership Development helped them clarify where and how their activity can add most value for leadership development in Cumbria. "I have found working with you simple, clear and invaluable. You have helped us to cut through a lot of distracting information and focus on what is important to our business and our activity. This helps us to refocus our efforts and have more impact. The work we have done with you will shape how we work for years to come." Catherine Eve, Executive Director

Defining Social Impact Values and Market Proposition
"I approached Claire Louise for support around positioning Land & Sky as leaders in producing social commentary films and ensuring we were able to maximise our social impact. She was great to work with and the process she lead us through was really clear, structured and supportive. We came away with clear goals and simple, achievable steps we could take to embed social impact into our business. I would highly recommend working with Claire Louise - we are well on the way to ensuring our values drive our business in every aspect of what we do and I know this has many benefits not only to us but to our wider community. Thank you Claire Louise - it was an absolute pleasure!" Helen Lawrie, Business Development Manager, Land and Sky Media

Social Impact Policy and Procedure Development and Client Research
Lingwood Security Management benefitted from development of a comprehensive Social Impact Policy and procedures to enable them to respond to client social value requirements, and to support procurement processes.
Social Value Training for Small Firms
Advice and guidance for the team on understanding social value priorities within the construction sector, policy development and training for tender responses.

Corporate Responsibility Strategy and Communications
Working with Solomons Europe enabled them to define and communicate their CR proposition and develop activities to build staff engagement, demonstrate local economic impact, and position them as a sector innovator.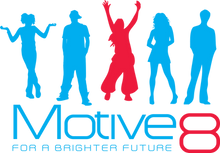 New Service Development and Funding
Working with Motive8 enabled them to improve pastoral care for their students. We designed and obtained the funding for a youth worker led service to enhance their support for vulnerable young people.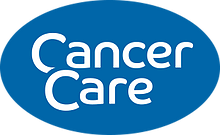 Beneficiary Research and Impact Assessment
Working with CancerCare enabled them to redesign service provision in South Cumbria. Our research and partner engagement activity increased client accessibility and awareness.